HAALAND, STONES & PALMER SURPRISE FANS WITH THEIR #TASTETACTICS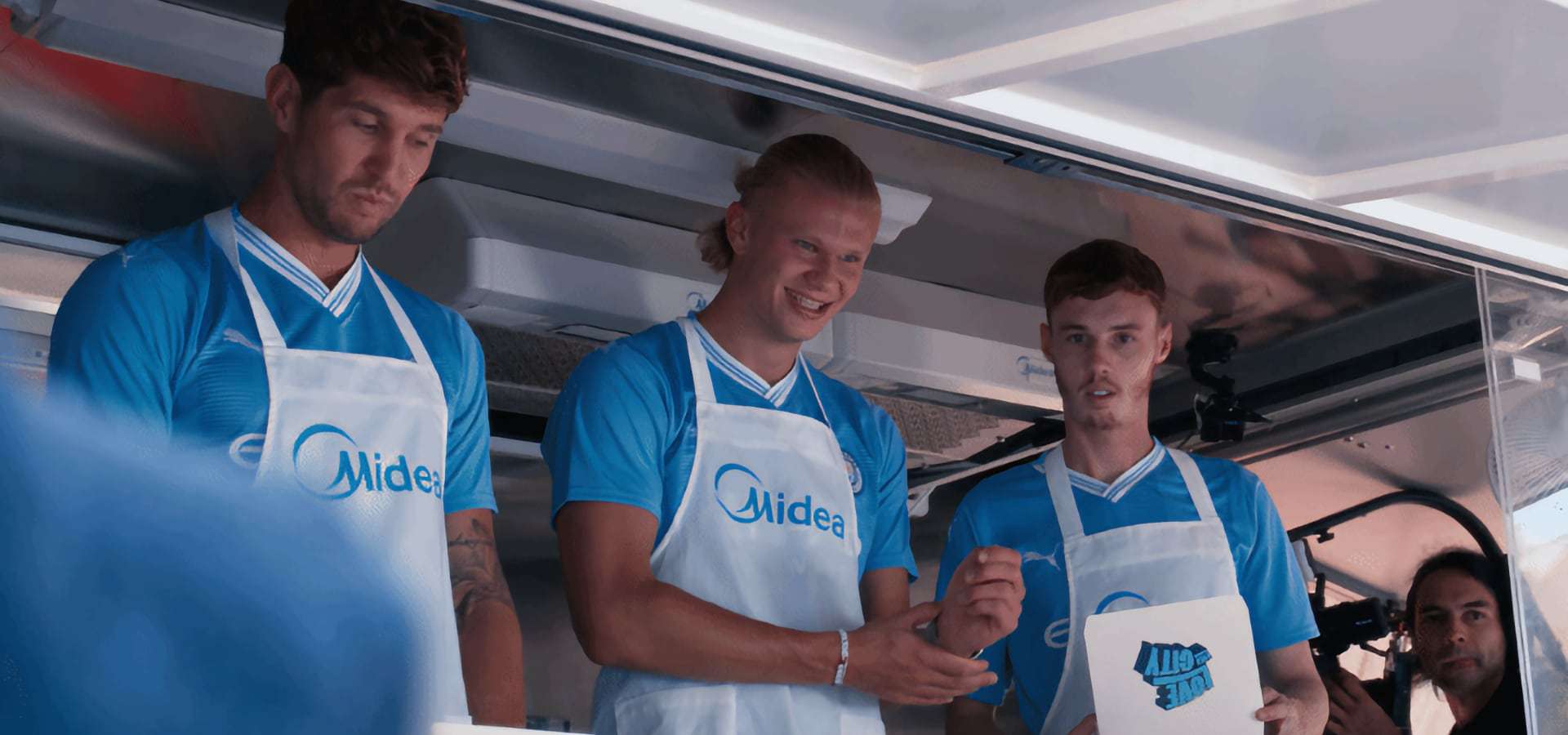 Tokyo, Japan - 25th July 2023 – As part of Manchester City's Summer2023 Asia-Pre-Season-Tour, and as a main sponsor of the club, #Midea took the opportunity to surprise local fans with superstars Erling Haaland, John Stones and Cole Palmer popping out of a Midea food truck – right under the iconic Tokyo Tower.
The local City fans were all lucky winners from a Tokyo based Manchester City fan club. They had been invited to a Midea #TasteTactics event, but had no idea who will be standing inside the Midea food truck serving them.
On the menu #HaalandsHotPies, #PalmersPeas and #StonesBrew - all very typical stadium food variants, fans are offered at City home games in Manchester - today spiced up with superstar names, served by the very superstars themselves, and prepared with the help of a range of Midea home appliances.
#TasteTactics is a series initiated by Midea in 2021 were Manchester City players share their favorite recipe or any dish that reminds them of #home, so then social media influencers with the help of Midea home appliances re-create the dish step by step - for global fans to try it themselves at home.
The recent AsiaTour brought the #ManCity team to Tokyo and Seoul. After winning a friendly match against sister club Yokohama Marinos, the lads left the fans under the Tokyo Tower heading to the open training before their friendly match against Bayern Munich.
Click HERE to check out the #TasteTactics in Tokyo