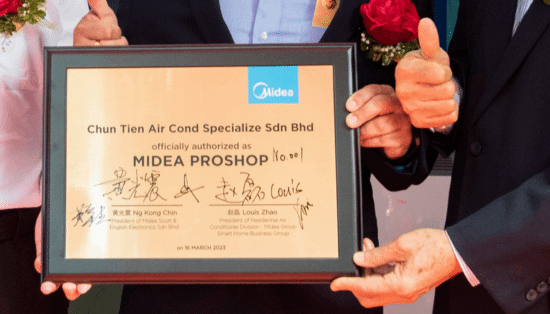 UNVEIL THE 1 ST MIDEA PRO SHOP IN MALAYSIA

Midea's first flagship store in Malaysia, Midea PRO SHOP, has finally opened and is ready to serve the local community with more specialized services! 
On March 16th, 2023, Midea unveiled its first Midea PRO SHOP located strategically in the heart of Kuala Lumpur. In recent years, Midea Malaysia has adhered to the "Local to Local" concept, increasing investment in talent and technology to provide users with high-quality, personalized, and efficient air solutions. Midea is committed to becoming a technology-leading and globally leading leader in the Heating, Ventilation, and Air Conditioning (HVAC) industry.
The mission value of Midea PRO SHOP, "My Professional Cool Idea," integrates display, sales, and after-sales service to meet the needs of local users and further enhance its influence and overall competitiveness in the Malaysian market. Located in the bustling area of Kuala Lumpur, Midea PRO SHOP offers the most comprehensive range of air conditioning products and accessories. Customers can receive the best quality service and the most suitable product recommendations from our professional sales consultants. Midea PRO SHOP has an after-sales service center with multiple skilled air conditioning installation technicians who can provide timely after-sales service and support.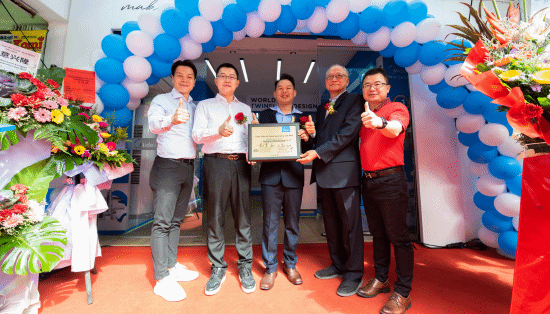 We warmly welcome you to visit our Midea PRO SHOP and learn more about the latest Midea air conditioning products and technologies that we offer. Most importantly, come and experience the excellent service from us to you!

We look forward to serving you soonest!
For more information, please visit https://www.midea.com/my.