The Midea brand is a world-leading provider of high quality air conditioners. No matter theseason, you can rely on Midea to keep your home cool and comfortable. Whether you want to enjoy a restful sleep or look forward to a comfortable environment, Midea has you covered. We offer different varieties of air conditioners, so you can find the perfect fit for your living and lifestyle preferences.
When choosing the right air conditioner, it's important to consider your lifestyle needs. Do you want an air conditioner that you can move from room to room?
If so, you may want to go with a Portable AC  like the Midea air conditioner. With this newly innovative design of our Portable air conditioners it can allow you to enjoy room-to-room cooling with temperature preferences that let you customize your temperature wherever you are in the house. The DUO hose design of the Portable Midea AC keeps the cool air inside and forces the hot air out while fresh air is cycled back into the room.
The Voice Control Midea DUO Smart Inverter Portable Air Conditioner is a great option for those who are looking for a sleek design and powerful cooling effects. This portable air
conditioner offers an advanced air duct system that amplifies the airflow, allowing cool air to reach every corner of your home.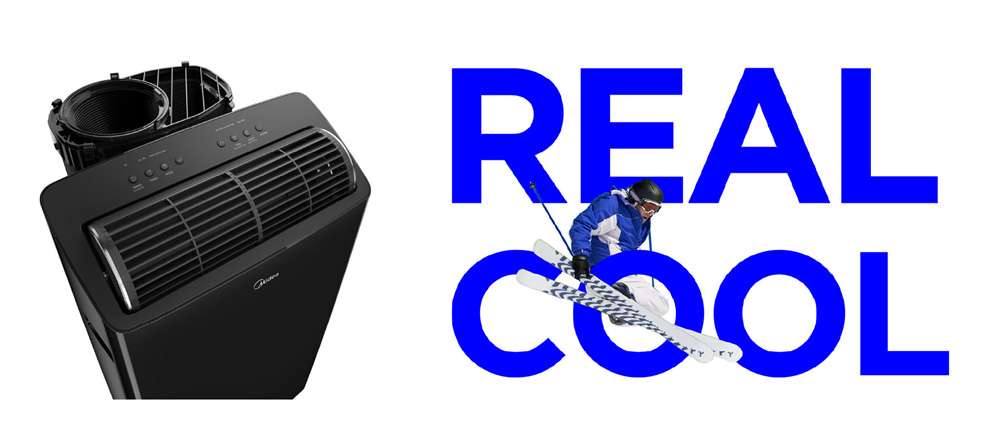 You can also control it from anywhere using the Midea Air smartphone app or by voice assistant with Google Assistant and Alexa. Traditional wall-mounted air conditioners are equally effective if you're looking for an air conditioner for a fixed location.
Midea's new Smart Cool Window Air Conditioner  is perfect for those who want to keep their cool while maintaining a sense of style.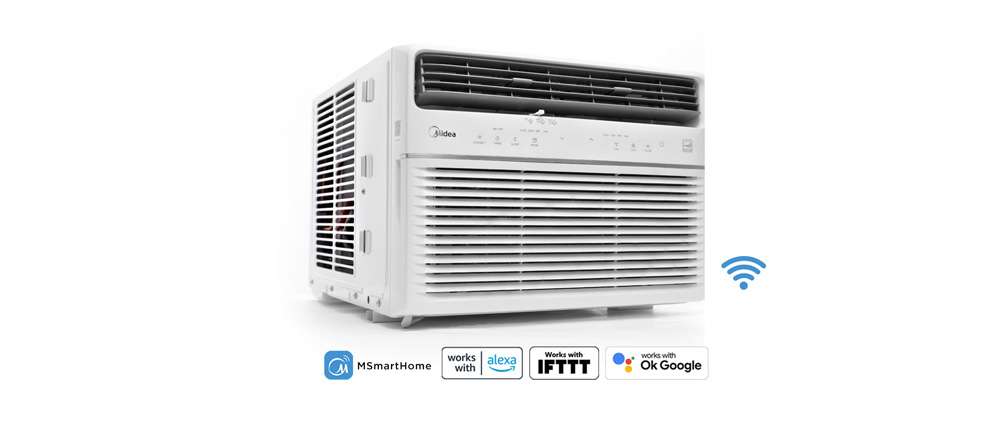 With 8,000 BTUs, this air conditioner  can easily cool 450 square feet of space and features a variety of features that make it ideal for any room. MideaAir's app, Amazon Alexa, and Google Home voice controls make it easy to customize your AC settings at home or on the go. A simple installation kit and a washable filter make this unit very convenient to maintain. You'll always have a hassle-free experience with this product!
At our store, you'll find a wide variety of air conditioners to suit your needs, whether you're looking for a portable or fixed option. With state-of-the-art air conditioners and innovative curated designs, we'll help you keep cool and comfortable in style.